The system requires external water tank and comes in 3 main configurations: Gradus EDI Trace, Gradus EDI LT, Gradus EDI Bio.
It has all-new electronics and software, providing a range of advanced features: large colour touch screen, data logging capability, a wide range of flow control options, drop-by-drop function, the ability to connect multiple remote dispensers, Ethernet and USB interfaces, dispense report preparation, improved accuracy of conductivity and TOC measurements. 
Key features of GRADUS EDI tap water purification system
Electrodeionisation module
Data logging option
Ethernet & USB interfaces
Dispense report preparation
Multi-language interface
Convenient 7-inch colour touch screen
Easy installation and trouble-free maintenance
Extensive flow control options
Built-in conductivity calibration sensors
More information you'll find on Adrona website.
Choose right GRADUS EDI model for your applications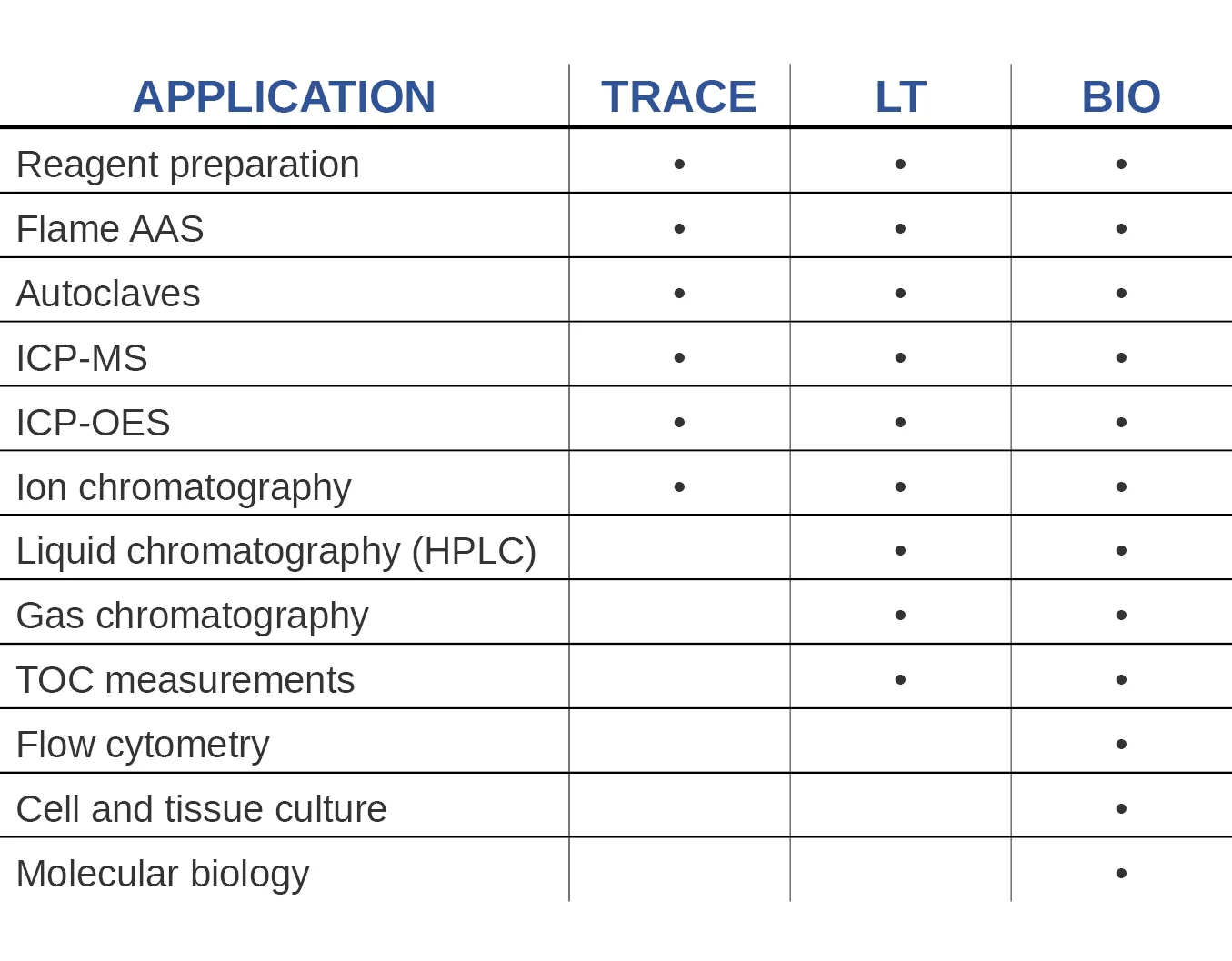 More information you will find on Adrona website.